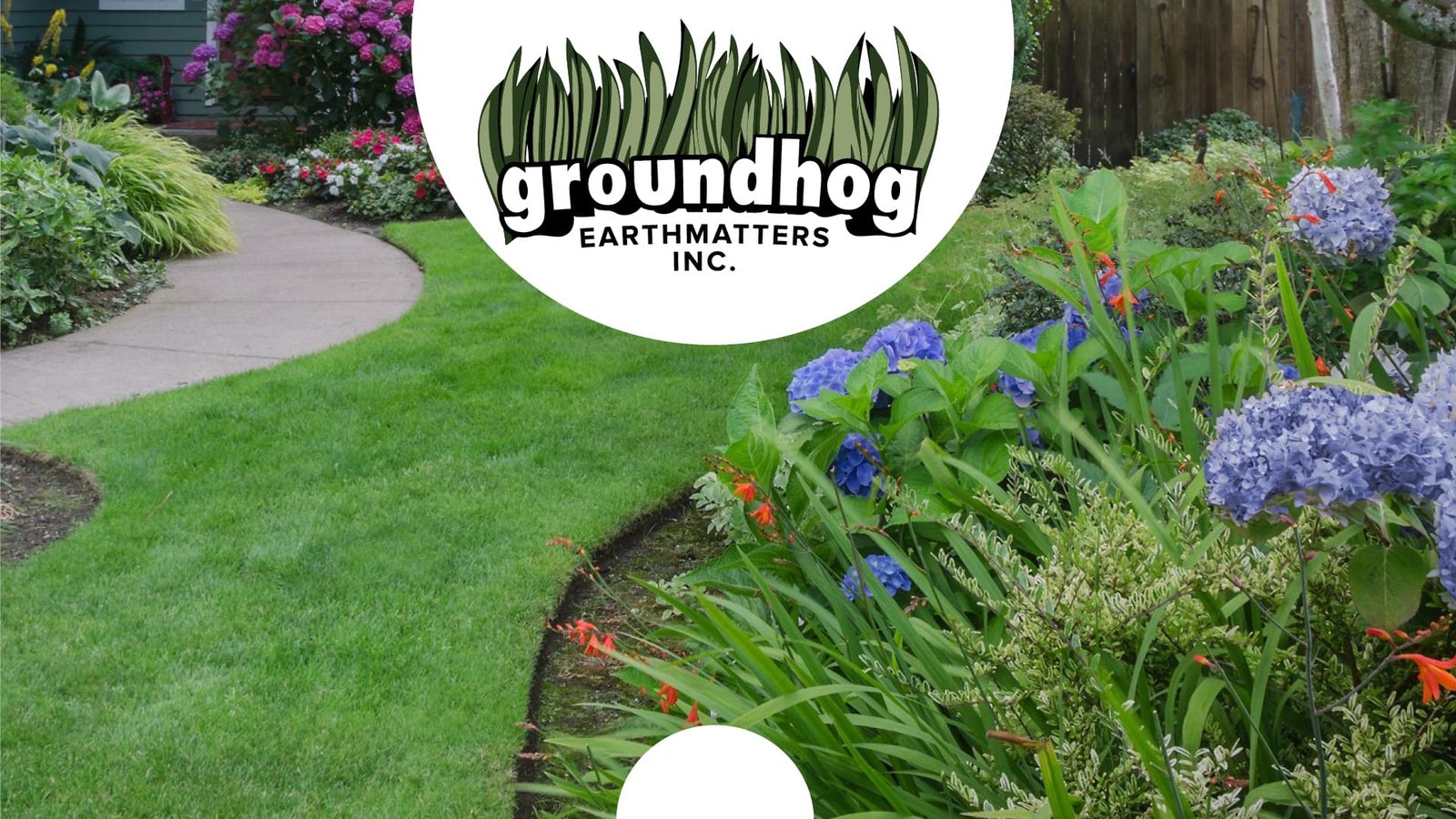 OUR MISSION
We endeavour to earn the respect of our clients through hard work and earning their trust by following through on promises. We will always aim to cultivate long lasting relationships with our clients based on honesty and communication. We will work tirelessly to provide a meticulously manicured property for our clients to be proud of and to enjoy all year.
It's Never Too Early to Book Your Maintenance Plan
OUR TEAM
Owner and Founder, Dan Medeiros has created a stellar reputation in the industry through his 30 years of experience. Until 2006, Dan excelled in leadership roles within the industry in both Commercial and Residential Landscape Maintenance as well as Snow Removal.
Founded in 2006, Groundhog Earthmatters Inc employs a team of up to 12 full time, experienced staff members. Our team is large enough to meet the demands of our clients, but small enough for every member to have a vested interest in the satisfaction of our customers as well as the growth of the business. Our highly experienced, fully uniformed team will work hard to understand your property's unique requirements.
With a dedicated, Full Time Office/Client Service Manager, clients can expect a superior level of service and communication.
Our Management is experienced in dealing with all types of clients from individual homeowners to Condominium Corporations and their Board of Directors.
Our Services
Groundhog Earthmatters Inc., is fully insured with a $5,000,000 liability policy and fully covered by the Work Safety and Insurance Board.
General Landscape Maintenance

Tree Planting

Rubbish Removal

Lawn Cutting/Trimming

One Time Clean Up

Complete Spring/Fall Clean Ups

Hedge Trimming

Tree/ Shrub Planting

Tree Pruning/Removal

Shrub Pruning/Trimming

Garden Edging

Aerating/De-thatching
Lawn Fertilising
Spring/Summer/Fall Flower Displays

Seasonal Planters

Fall Bulb Planting

Mulch/Soil addition to gardens

Sodding

Top Dressing and over-seeding of lawns

Litter Pick Up and Disposal  

Snow Clearing

Snow Removal Services

Salting and Ice Melter application

Patio Construction/Repairs

Retaining Wall Construction/ Repairs
Why We Are Reliable
With localized facilities, accessing all major highways, we are able to provide outstanding service to our valued clients.
Several back up vehicles as well as exclusive priority status with local auto mechanic, body shops and small engine repair shops.
Milton Choice Awards 2016
Testimonials
A few of the kind words our clients have had to say about our services..
Big shout out to Groundhog landscaping on this snowy morning!! Not only do they do a fantastic job of clearing our snow, but they arrive with a smile on their face as well!! Thanks for all your work! - Rebecca Hunter, Milton
Service with a Smile
"I am grateful for your high quality service, honesty, punctuality, attention to details and genuine care with which you attend to our gardens. I appreciate your openness and your "no-surprise-costs" as Susana mentioned to me when we first agreed to contract Groundhog.  I appreciate your pro-active planning and your added value in dealing with fertilizing and sodding.  You have surpassed my expectations.  I admire the perfect edging of beds, precise trimming of bushes and perfectly cut grass!"- Fatima Rogers, Mississauga
Surpassed My Expectations
"Groundhog Earth Matters (Landscaping) has been serving our townhouse community for six years beginning in 2012.  They provide landscaping and snow removal services in a professional manner, their workers/contractors are efficient, reliable and trust worthy.  We would be happy to provide any reference to their prospective clients." - Brenda Lam, Property Manager
Snow Removal Services
CONTACT US NOW, FOR A NO-OBLIGATION CONSULTATION
Look No Further. Get Started Today!